Watch and count the swans at the Onuma Birdwatching Observatory.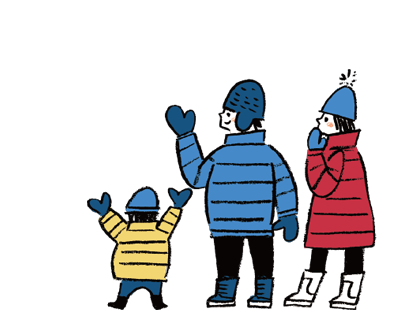 In spring and autumn, thousands of swans can be seen covering the surface of Onuma Marsh.
On some days, as many as 4,000 birds fly in. In winter,
it may also be possible to see designated natural monuments such as white-tailed eagles and Stellar's sea eagles.
Soya Fureai Park Snowland

Activities such as large-scale snow tractor rides and the like in winter.
→WOW! 35 Soya Fureai Park Snowland
Onuma Birdwatching Observatory (Onuma Bird House)

Approx. 20 min by car from JR Wakkanai Sta.
Approx. 15-min. walk from the "Onumakoen Iriguchi" bus stop,
which is approx. 40 min. by bus (Koetoi route) from JR Wakkanai Sta.

◎ Open Jan, 29–Nov. 25; closed Mar 1–24
◎ 9:00〜17:00 Tel.0162-26-2965
◎ Admission free
◎ http://w-shinko.co.jp/birdhouse/
https://goo.gl/maps/iVpHkpti1dF5Z29P8