See Antarctic rocks at the Wakkanai Youth Science Museum.
A wide range of Antarctic research expedition materials,
including models of successive generations of Antarctic research vessels and actual snowmobiles used in the expeditions.
The exhibition also includes rare Antarctic rocks that can no longer be taken from the continent,
the holes on the surface of which, carved out by the strong winds and sand, convey the severity of the nature there.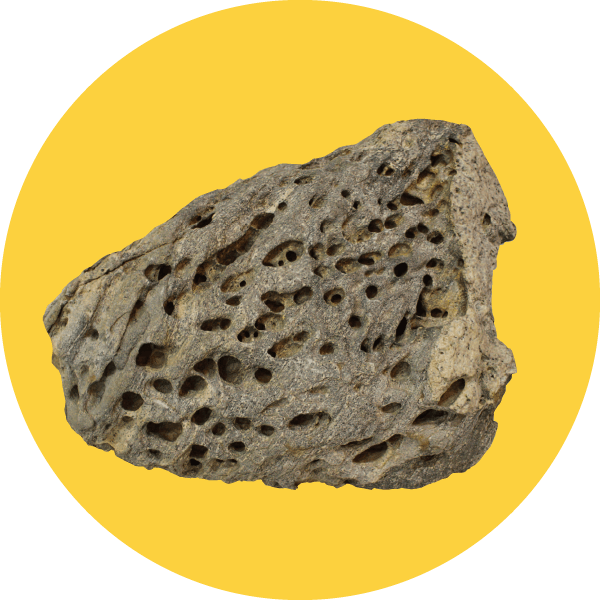 Wakkanai Youth Science Museum(Wakkarium)

Approx. 10 min by car from JR Wakkanai Sta.
Approx. 5-min. walk from the "Noshappu" bus stop, which is approx.
10 min. by bus (Shinai route) from JR Wakkanai Sta.

◎ As of 2018, the Wakkanai aquarium and science museum adopted the collective name Wakkarium.
◎ Opening times
(summer season) Apr. 29 to Oct. 31, 9:00–17:00
(winter season) Nov. 1 to 30; Feb. 1 to Mar. 31, 10:00–16:00
◎ Admission fees: Elementary and junior-high school students ¥100; adults ¥500
Group discounts (groups of 20 or more): Elementary and junior-high school students ¥80; high-school age and over, ¥400
◎ Tel. 0162-22-5100
◎ https://www.city.wakkanai.hokkaido.jp/kagakukan/
https://goo.gl/maps/ccNA4ETLzpc1tpvw8